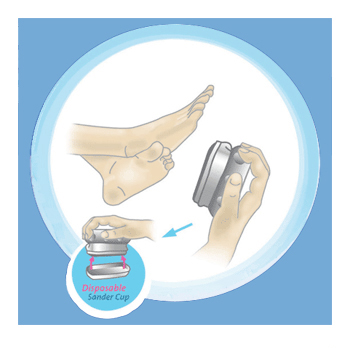 Bye,
Callous
Disposable Sander

Pedicure
Hygiene Solutions
This callus sander is a clever little hygiene instrument for pedicurists, and
is so simple to use – cup simply clips on and off in seconds.
The ergonomically designed handle allows maximum pressure and minimum extertion.



It's disposable cup is designed for single use and avoiding potential cross contamination and spread of disease, a legal requirement in most first world countries.

Maximise your goodwill by giving the used cup to your customer to take for home use.

Also available for retailing to customers for home use between service visits.